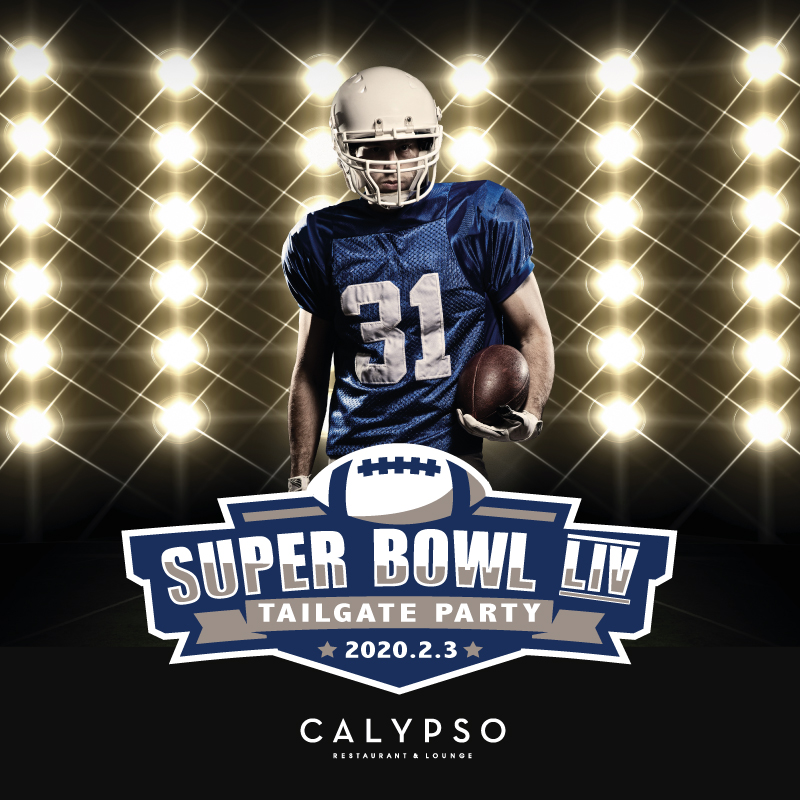 被封为「北美第一运动」的橄榄球盛宴
2020超级碗即将打响!
The Super Bowl 2020 is undoubtedly one of the most watched and celebrated events on the sporting calendar. Fans in China now have the chance to get together in Calypso on early Monday morning to catch the live kick-off.
2020年2月3日
Calypso地中海餐厅·酒廊特别设置
巨屏现场直播,
还能畅享酒店精心为观赛准备的早餐派对、
更有无限量的啤酒与饮品,
让你与志同道合的球迷朋友们一起
欢呼呐喊、尽情狂欢!
On 3rd Feb 2020, the Calypso Restaurant & Lounge at Jing An Shangri-La, West Shanghai will host a tailgate party for the 54th Super Bowl, with a giant LED screen for the live broadcast. Starting from 7am, let's watch the game while enjoying a tailgate breakfast with the free-flow beer and beverages.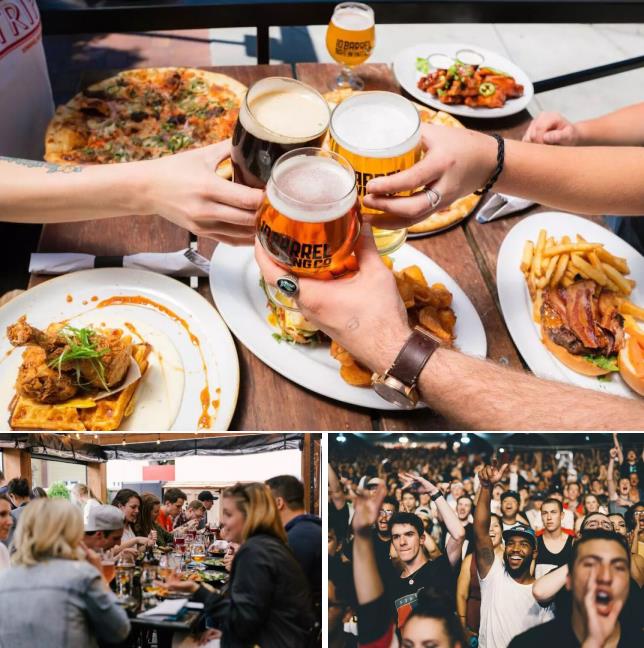 Knowledge about NFL
美国职业橄榄球大联盟(NFL)成立于1920年,被称为"美国运营最好的企业之一",它的结构,核心价值观和创新政策,都旨在促进最高水平的竞技比赛。随着32支球队遍布美国,NFL成为美国排名第一的体育联盟,超过MLB (棒球) ,NBA (篮球) 和NHL (冰球) 。

National Football League founded in 1920, it is known as "one of the best operating enterprises in United States". Its structure, core values and innovation policies are all aimed at promoting the highest level of competitive competition. With 32 teams all over the United States, NFL become the No.1 sports league in the United States, surpassing MLB (baseball), NBA (basketball) and NHL (ice hockey)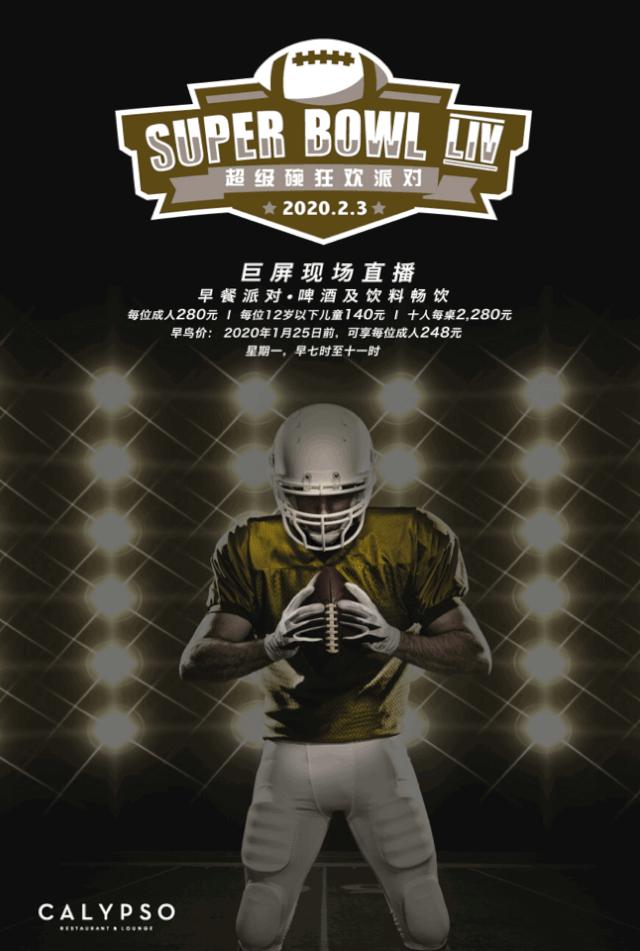 2020年2月3日,周一,早上7时至11时
3rd Feb 2020, Monday, 7am to 11am

门市价格Price:
每位人民币280元净价
早鸟价仅需每人民币248元净价(2020年1月25日前)
更有团体价格人民币2,280元净价/桌(10位)
12岁以下儿童每位人民币140元净价

RMB 280 net per adult
RMB 140 net per child under 12 years old
RMB 2,280 net per table (10 Person)
Early Bird:
RMB 248 net per adult before 25th Jan 2020


Calypso地中海餐厅·酒廊
上海静安香格里拉大酒店延安中路1218号
南京西路静安嘉里中心中庭广场

Calypso Restaurant & Lounge, Tongren Road and Anyi Road, Jing An Kerry Centre Piazza, Shanghai, China
**以上价格均为人民币,并已包含10%服务费与政府现行税率。

All price are in RMB and inclusive of 10% service charge and prevailing government tax.