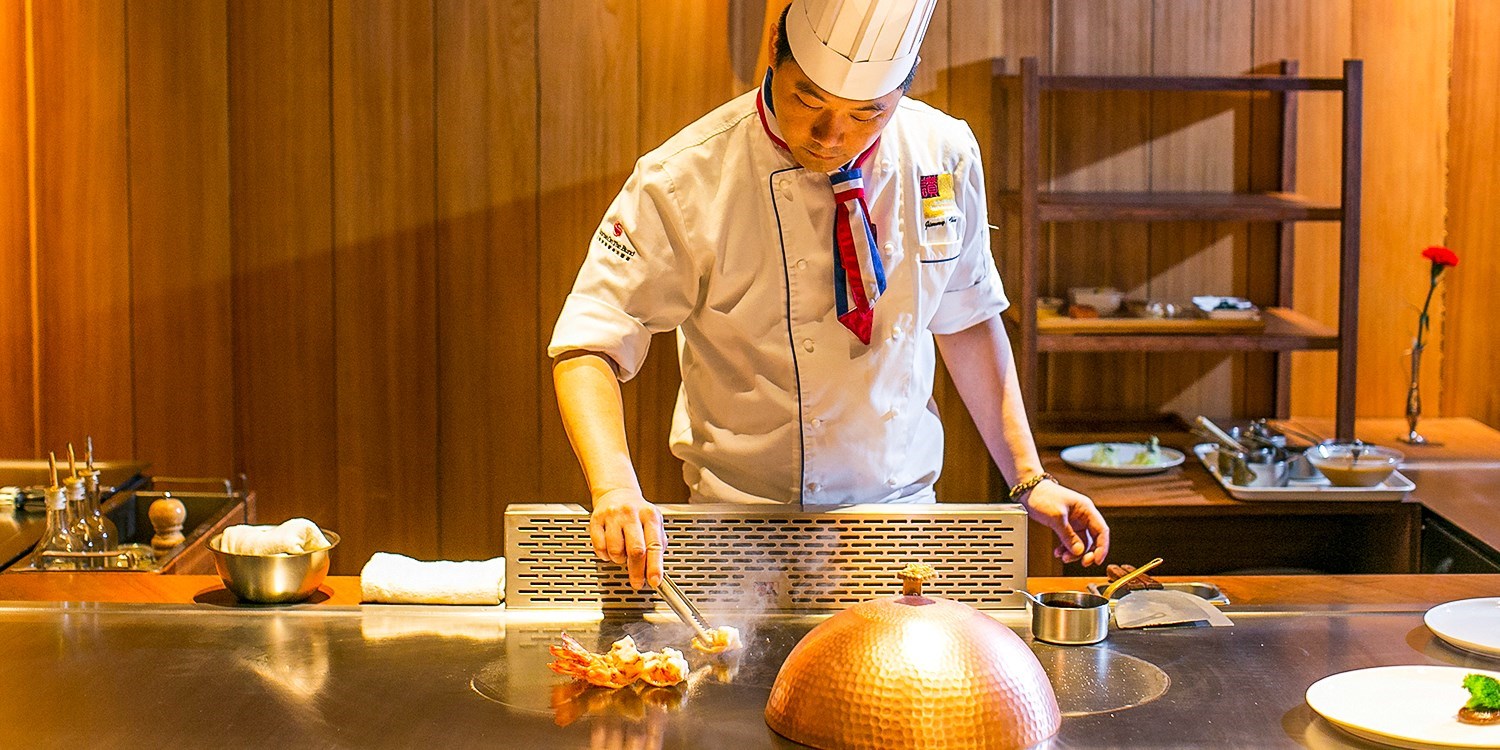 Dining Deal: Michelin-Recommended Set Meal for 2 Starting from RMB398
讚铁板烧
虹口区高阳路168号外滩浦华大酒店5楼(近东大名路)
上海 200080
021-55589999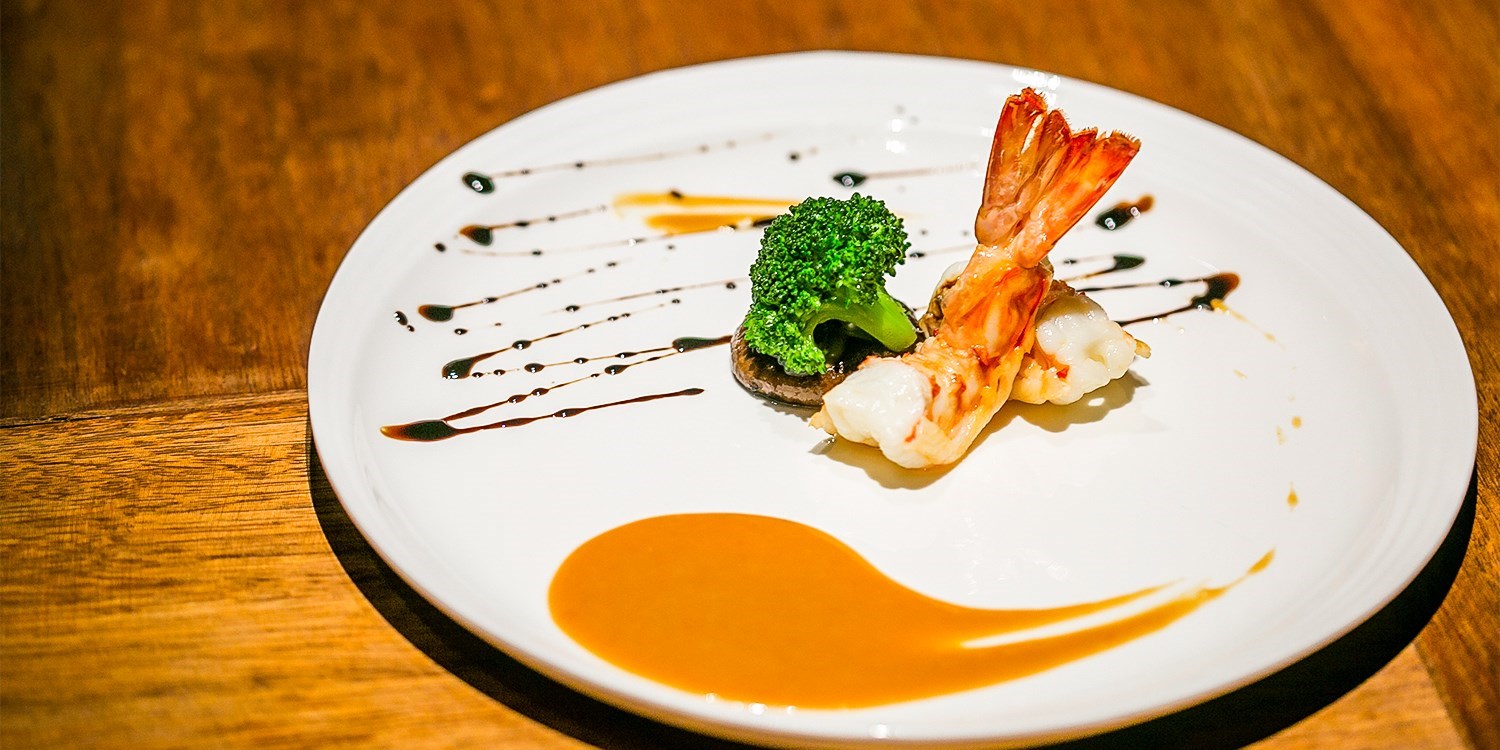 Located on the fifth floor of the Sunrise On the Bund Hotel in Hongkou, Zan Teppanyaki serves up Japanese and French fusion cuisine.
The restaurant has been awarded a Michelin Plate award for good cooking two years in a row. The latest edition of the esteemed F&B guide praised the restaurant's "fresh ingredients, capably prepared," adding that it's "simply a good meal."
A full review the latest edition of the Shanghai Michelin guide: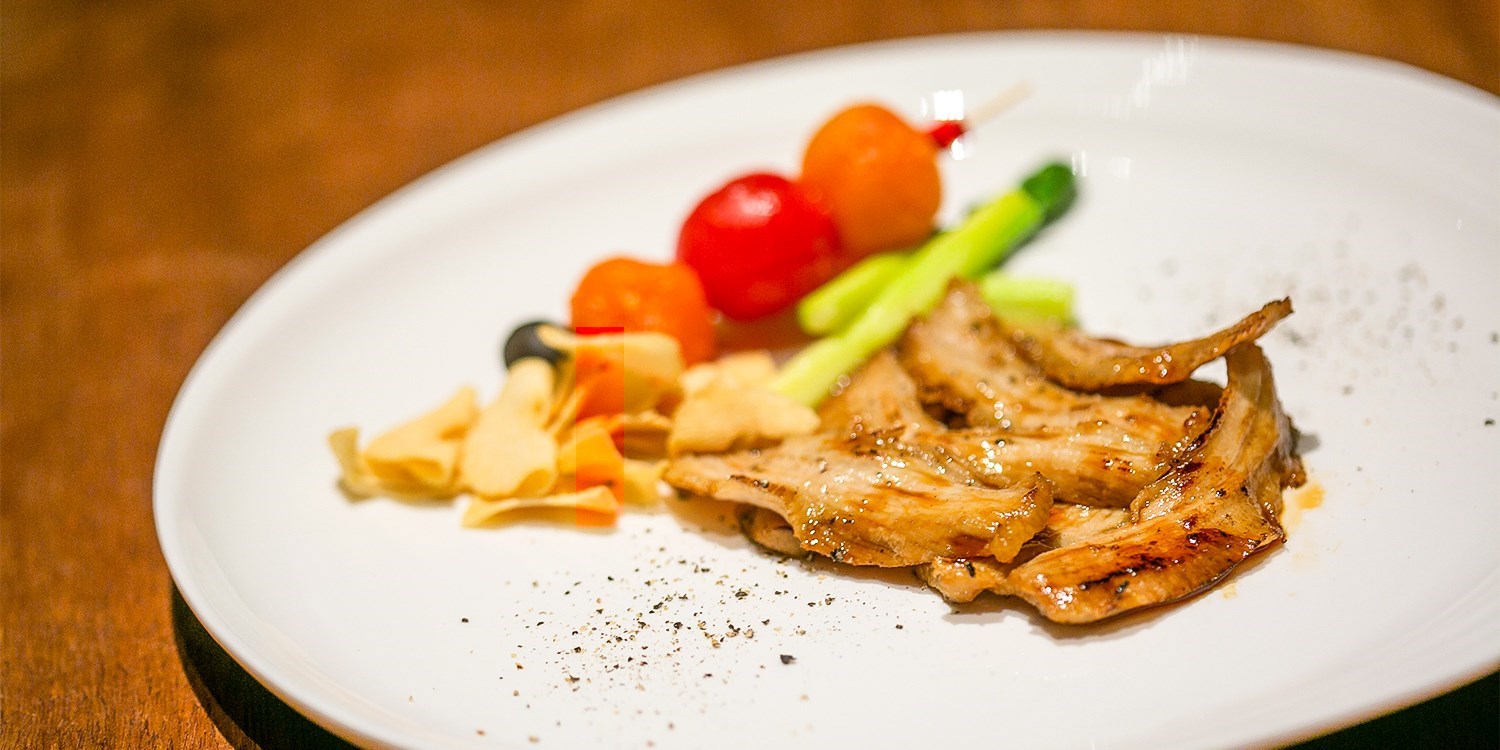 "With over 20 years of experience on the teppanyaki grill, the Taiwanese head chef [Jimmy Chen] perfected his art by the bold use of sauces, transforming seafood from Penghu, quality meat and veggies into palatable art on the spot. Succulent oysters with crispy skin, and seared Wagyu beef bursting with juices are not to be missed. Pick from set menus or order omakase-style. General seating in the dining hall aside, three private rooms are available."
Foodies can experience Zan Teppanyaki's delicious cuisine and impeccable service with this affordable dining deal. Choose between the newly-launched eight-course lunch menu or the 10-course set dinner, starting from just RMB398. This promotion is redeemable for dine-in on weekdays, weekenights and holidays.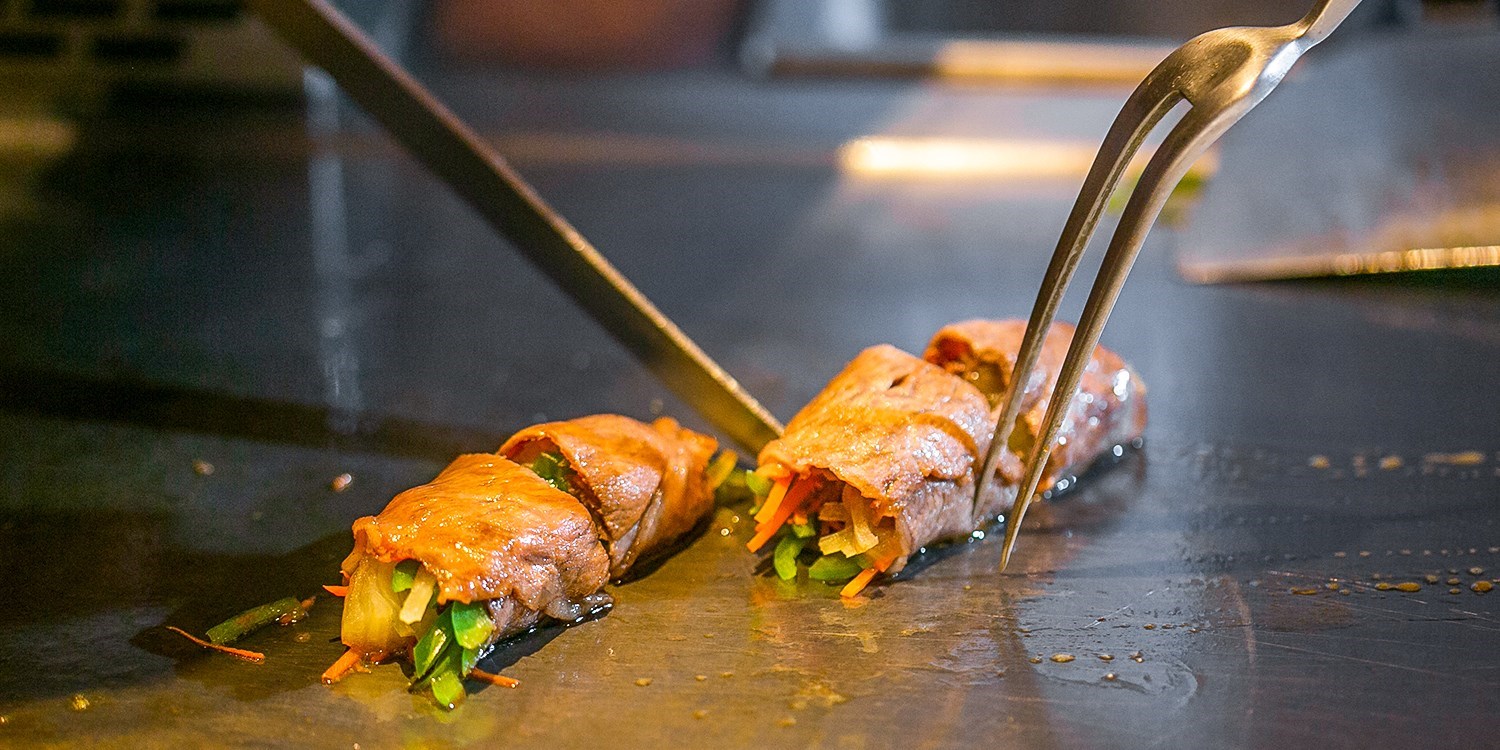 Zan Teppanyaki's new set lunch menu is a light and luxurious treat for the spring. Diners will get to taste a range of refreshing and fragrant dishes presented in an elegant fashion. Priced at RMB398 for two people, this eight-course meal includes Spanish ham, salmon, caviar, Angus beef and plenty more.
For true indulgence, go for the traditional two-person set meal, priced at just RMB698 for two people. This voucher gets you a 10-course meal featuring plenty of Zan Teppanyaki classics, including the signature foie gras, Dongsha Islands tiger shrimp, filet mignon and much more.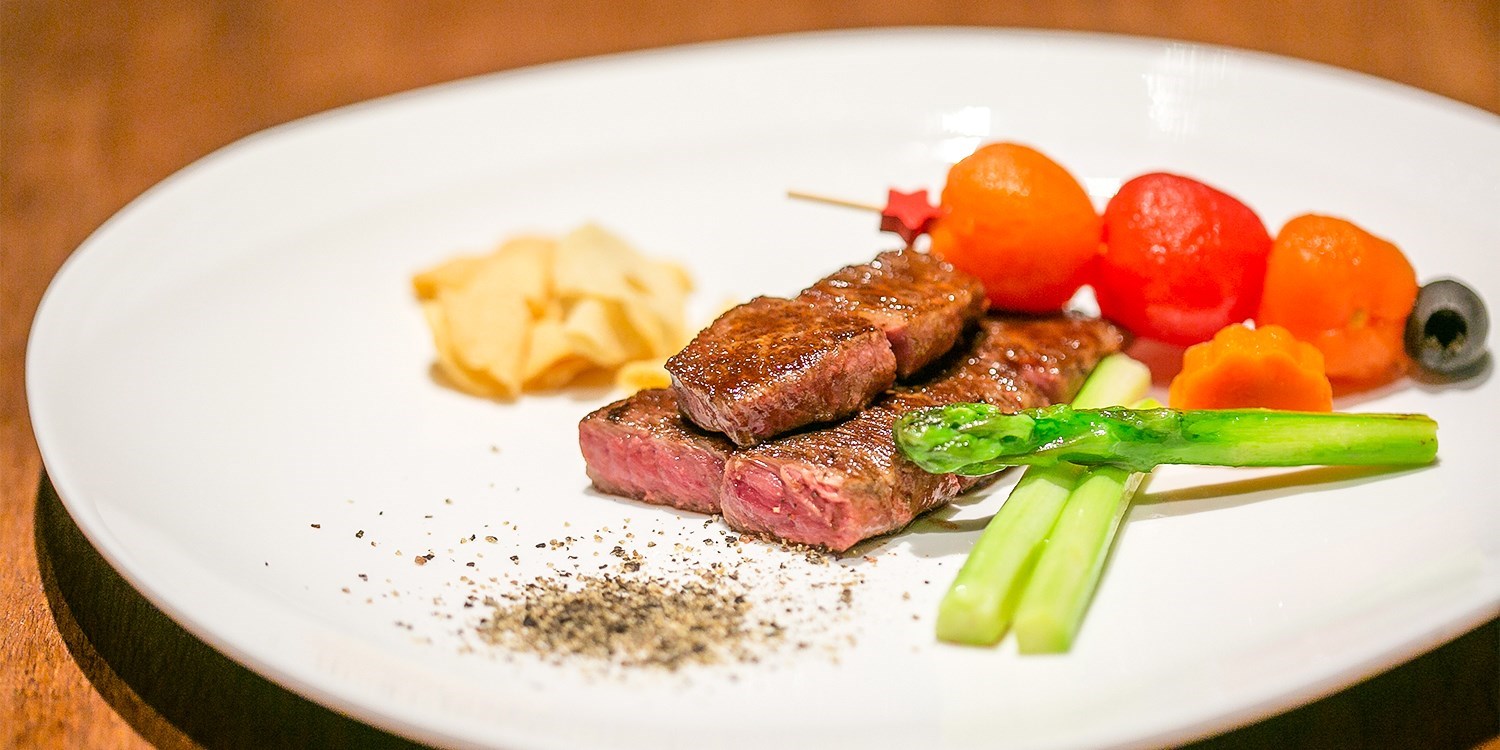 Parties of six or more will be directly upgraded to a private room.
Offer details
RMB398 lunch for two people (add RMB199 for third guest):
Starters: classic Iberico ham with honeydew melon, organic pumpkin soup, freshly baked whole-wheat walnut bread, salmon with truffle and Champagne mayonnaise and steamed eggs with sea urchin and caviar; plus a cold drink
Mains (choose one): juicy angus beef roll with morel sauce, crispy sauteed Matsusaka pork, tender New Zealand lamb chops or decadent Australian filet mignon (add extra RMB30 for one, or RMB60 for two, to be paid in cash)
Fried rice with sakura shrimp
Coffee/tea and fruit dessert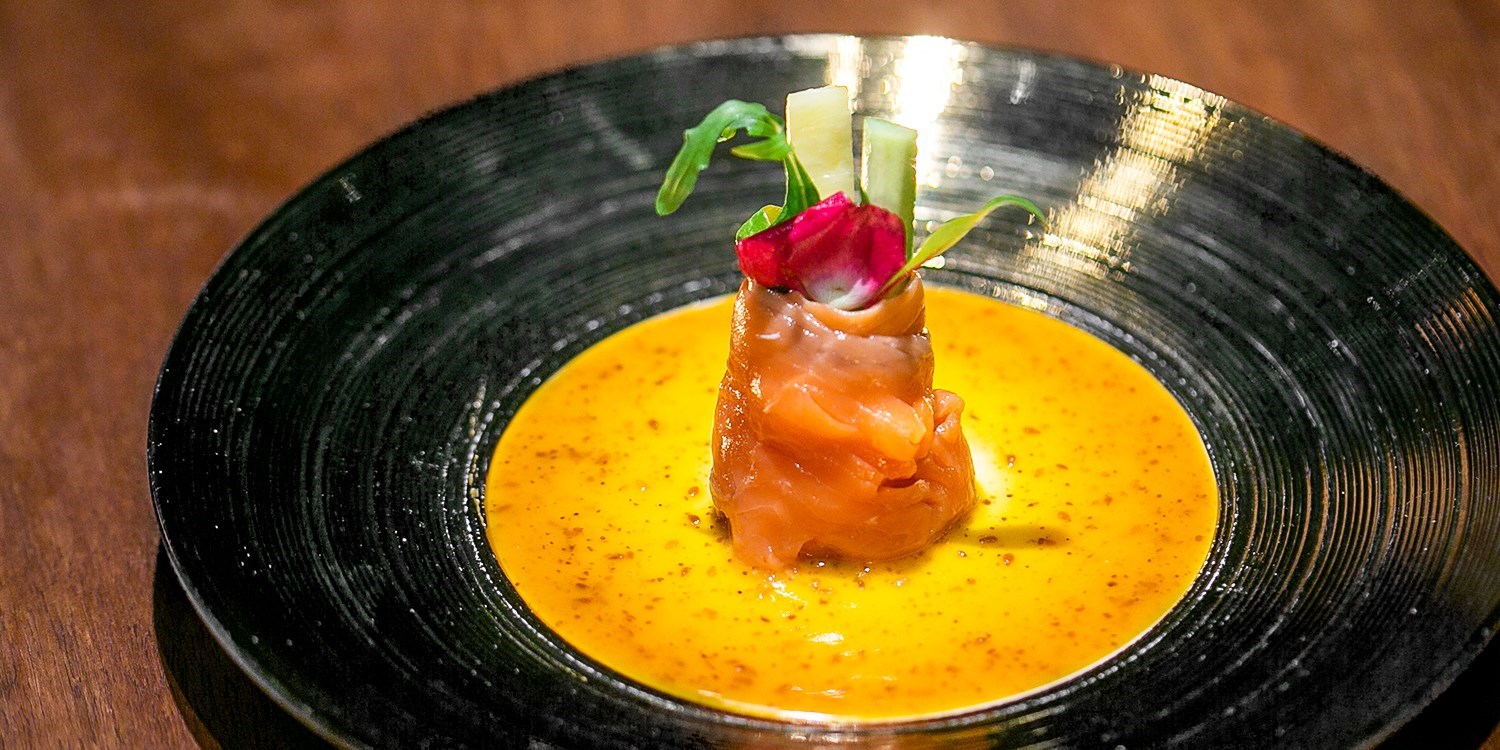 RMB698 dinner for two (add RMB349 for third guest):
Starters: Smoked salmon salad with fresh mango sauce, yam or cream of mushroom soup, freshly baked whole-wheat walnut bread and tiger prawns with sweet honey mustard sauce; plus a cold drink
Small dishes (choose one): melt-in-your-mouth French truffle foie gras with cranberry red wine sauce or Australian scallops with Champagne mayonaise
Mains (choose one): juicy Australian filt mignon, tender French lamb chops, pan-fried chicken chops or M9 Australian Wagyu beef with mushroom sauce (add RMB158 per person)
Vegetable soup
Award-winning homemade ravioli stuffed with chicken, basil and spinach
Coffee/tea and fruit dessert
No need to decide when you'll use the voucher right away, as the coupon can be exchanged from now until June 30, 2019. But please remember that seat availability is limited while supplies last.
Once you purchase your voucher, please contact the restaurant to reserve your exact booking date. Reservations can be made from now until June 28. To guarantee your reservation, we recommend booking at least two days in advance.
For reservations, please call the restaurant directly at (021) 5558 9999.
Voucher usage time: Monday to Sunday, 11.30am-2pm, 5-9pm
Seats are allocated on a first come, first served basis.
Each coupon can only be used once and cannot be exchanged for cash or shared with other privileges.
Tickets are limited while supplies last.
After your purchase your voucher from thMart, we'll provide you with a 12-digit booking code. Please provide this code to the restaurant when booking your reservation. We suggest storing this code in your mobile phone and presenting it when you go to the restaurant.
The offer does not apply to group and booked transactions.
Please read our refund policy carefully before purchasing.
When you apply for a refund, we will refund your unused/unreserved coupons in accordance with the refund policy.
All vouchers must be redeemed before June 30, 2019.
优惠详情
讚铁板烧
虹口区高阳路168号外滩浦华大酒店5楼(近东大名路)
上海 200080
021-55589999
¥398 / 双人午餐,¥199/第三人:

前菜:西班牙火腿色拉
汤品:有机南瓜汤
餐前面包: 全麦核桃面包
海鲜铁板:三文鱼佐松露香槟蛋黄酱
蒸蛋:海鲜鱼子酱蒸蛋
过渡:清口冻饮
主餐:四选一

安格斯牛肉捲佐羊肚菌酱
香煎松阪猪
新西兰羊排
澳洲菲力牛排(加价:单人¥30、双人¥60 ,到店现付)

主食: 樱花虾炒饭
餐后:咖啡/茶、水果甜品

¥698/双人晚餐,¥349 第三人

色拉:烟燻三文鱼色拉佐芒果和风酱
汤品:山药汤 或 奶油菌菇汤
餐前面包:全麦核桃面包
海鲜铁板: 东沙群岛虎虾佐蜂蜜芥末酱
招牌铁板(二选一)
过渡:清口冻饮
主菜:四选一

澳洲菲力牛排
法式小羊排(两根)
香煎鸡排
M9 澳洲和牛板腱佐菌菇酱(加价:单人¥158)

蔬食:上汤蔬菜
主食:意大利手工鸡肉水饺
餐后: