Hangzhou Travel Package: RMB688 for 1 Night Hotel Stay + Van Gogh Art Exhibition Tickets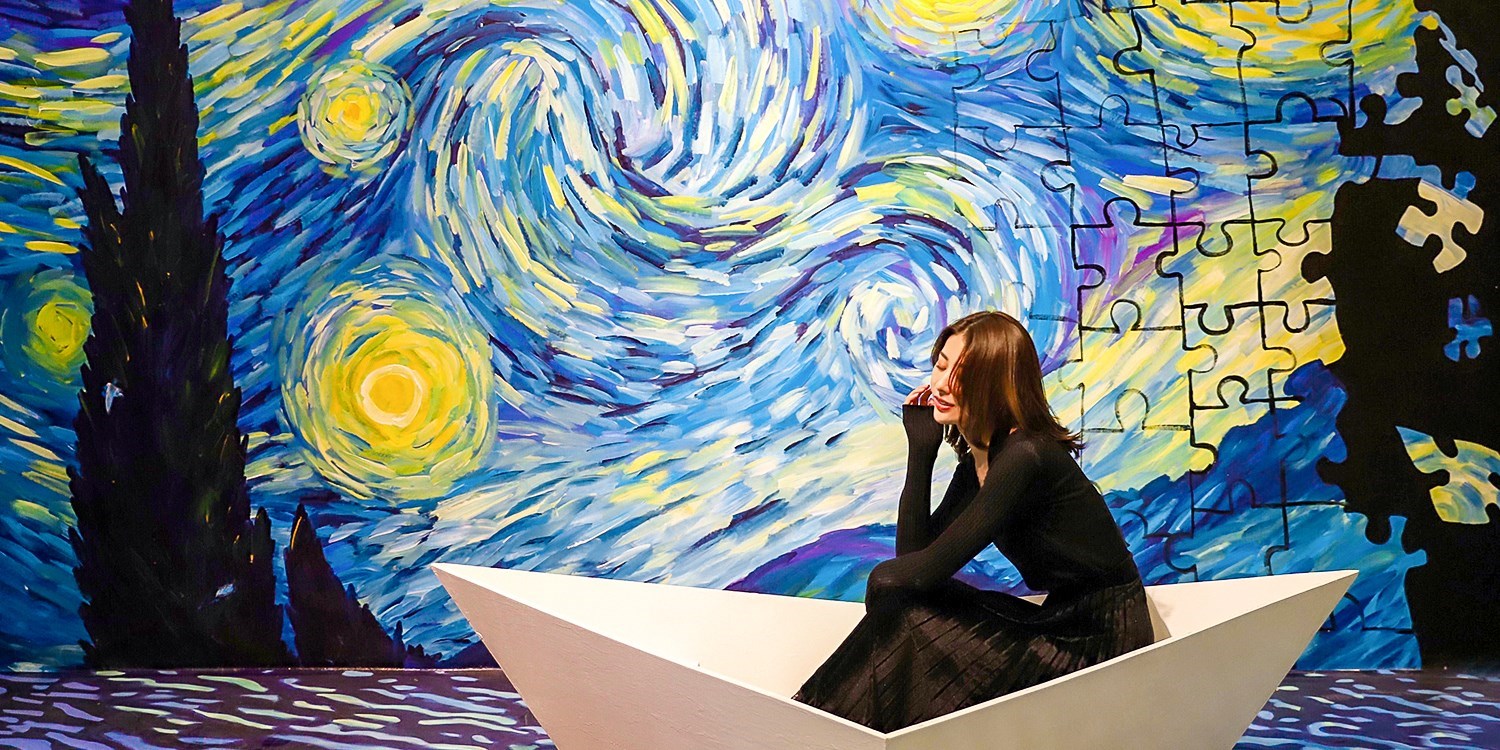 Need a place to go for your next spring outing? Hangzhou, of course, is a top destination, with plenty of iconic tourist attractions and hotels to choose from. But if you're looking for something truly unique to do in Hangzhou, then we've got a great travel package for you!
This custom holiday deal gets you a one-night stay at the boutique Juntels Hotel, a highly Instagrammable riverside property featuring a chic and modern design. Located in Hangzhou's bustling Binjiang district, not far away from the West Lake and the Qiantang River, this diamond-shaped luxury hotel has been prasied for its "extraordinary" architecture by famous designers. Just steps away is Binjiang Baolong City, a popular one-stop shopping, commercial and entertainment district. Here you'll find the Baolong Cultural Center, which is currently holding the insanely popular Van Gogh interactive 'Starry Night' art exhibition. This interactive exhibition lets you become part of Van Gogh's classic paintings.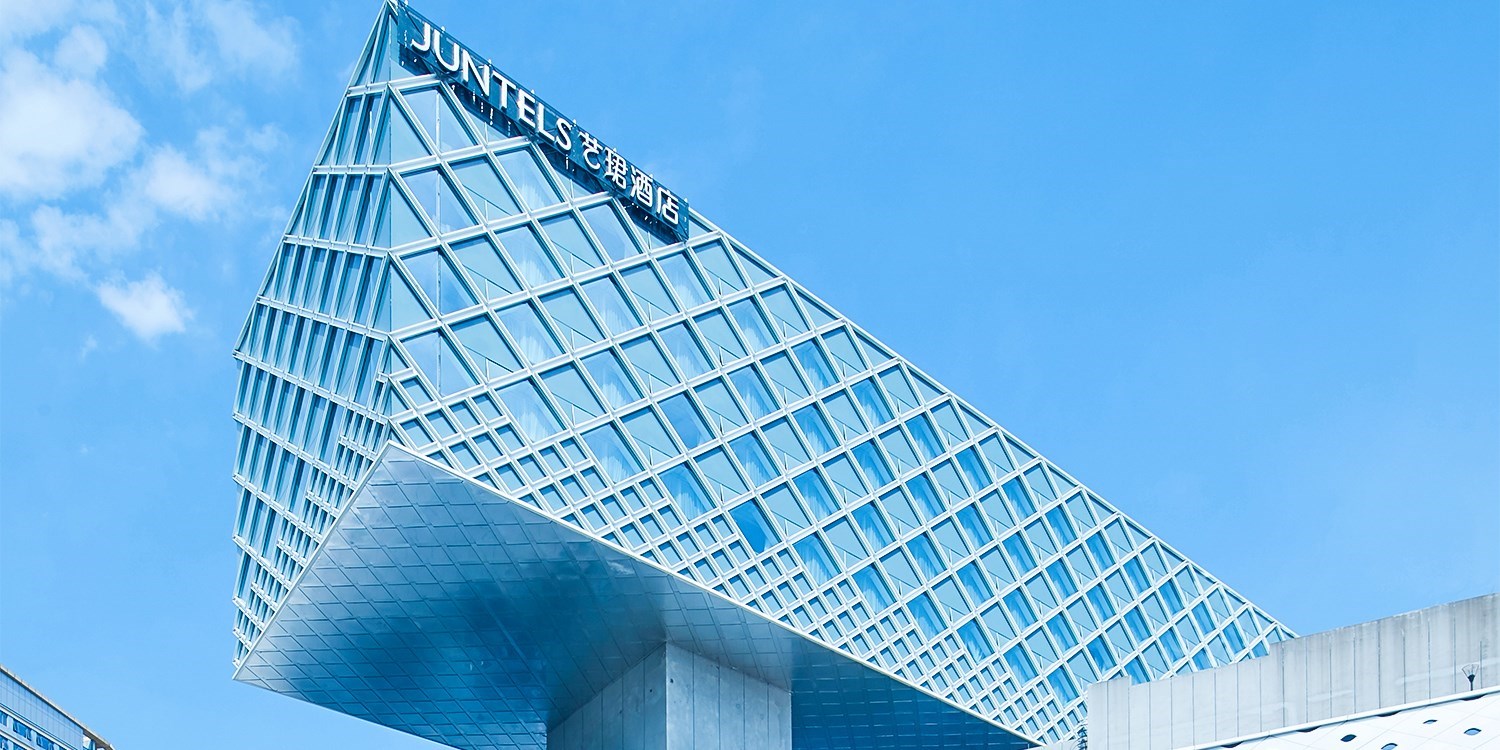 You'll stay in an executive room, which includes free breakfast for guests. Additionally, guests who stay for one-night will receive complimentary tickets to the Van Gogh exhibition. Guests who book the two-night package can enjoy a complimentary dinner for two, and will even be able to upgrade to a business suite (available while supplies last). All that starting from just RMB688!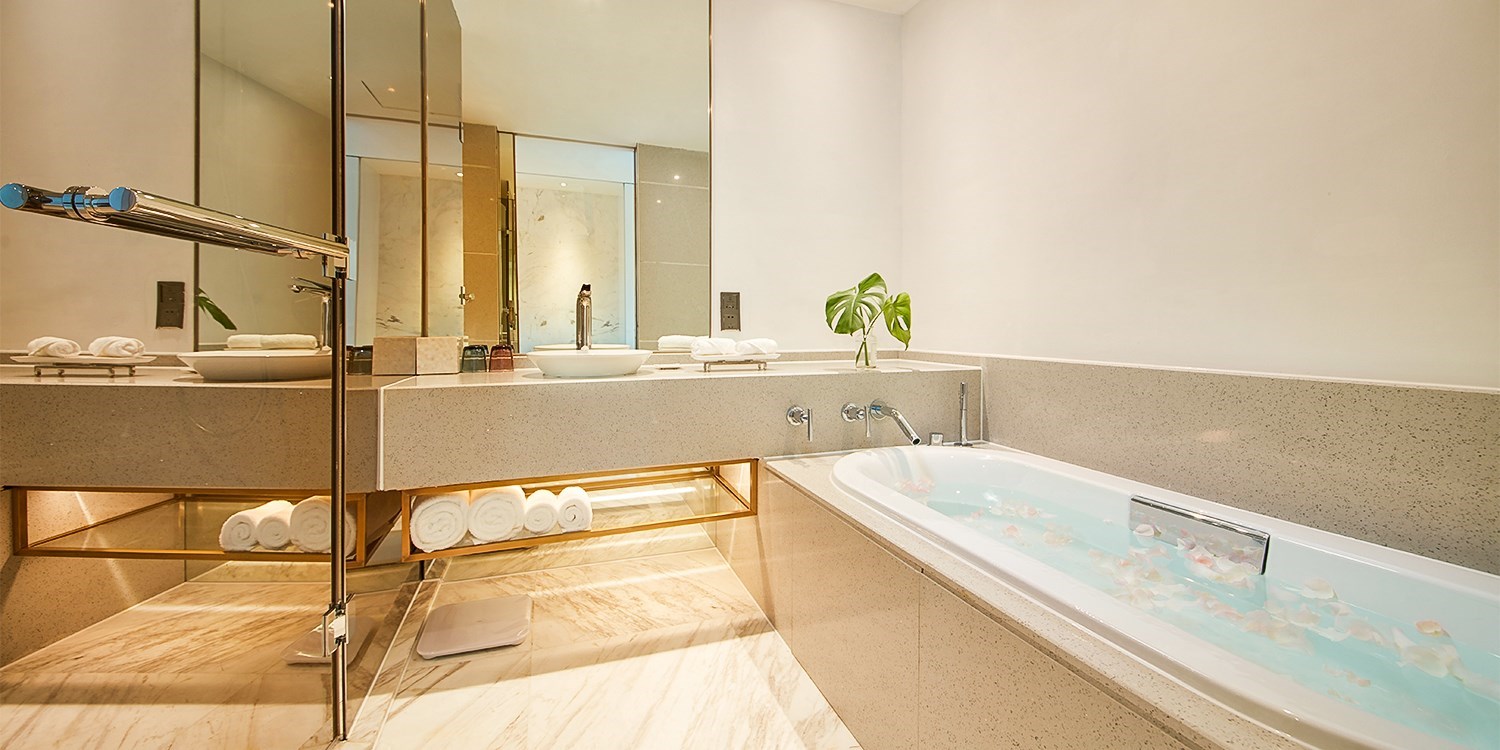 RMB688 package details:
One-night stay in an executive suite
Breakfast for two guests (free for children under 1.2 meters)
Two complimentary tickets for the Van Gogh Art Exhibition (valued at RMB89 per person)
RMB1,388 package details:
Two-night stay in an executive suite
Daily breakfast for two guests (free for children under 1.2 meters)
Complimentary set dinner for two guests
Free upgrade to business suite (limited supply; only 3 available per day)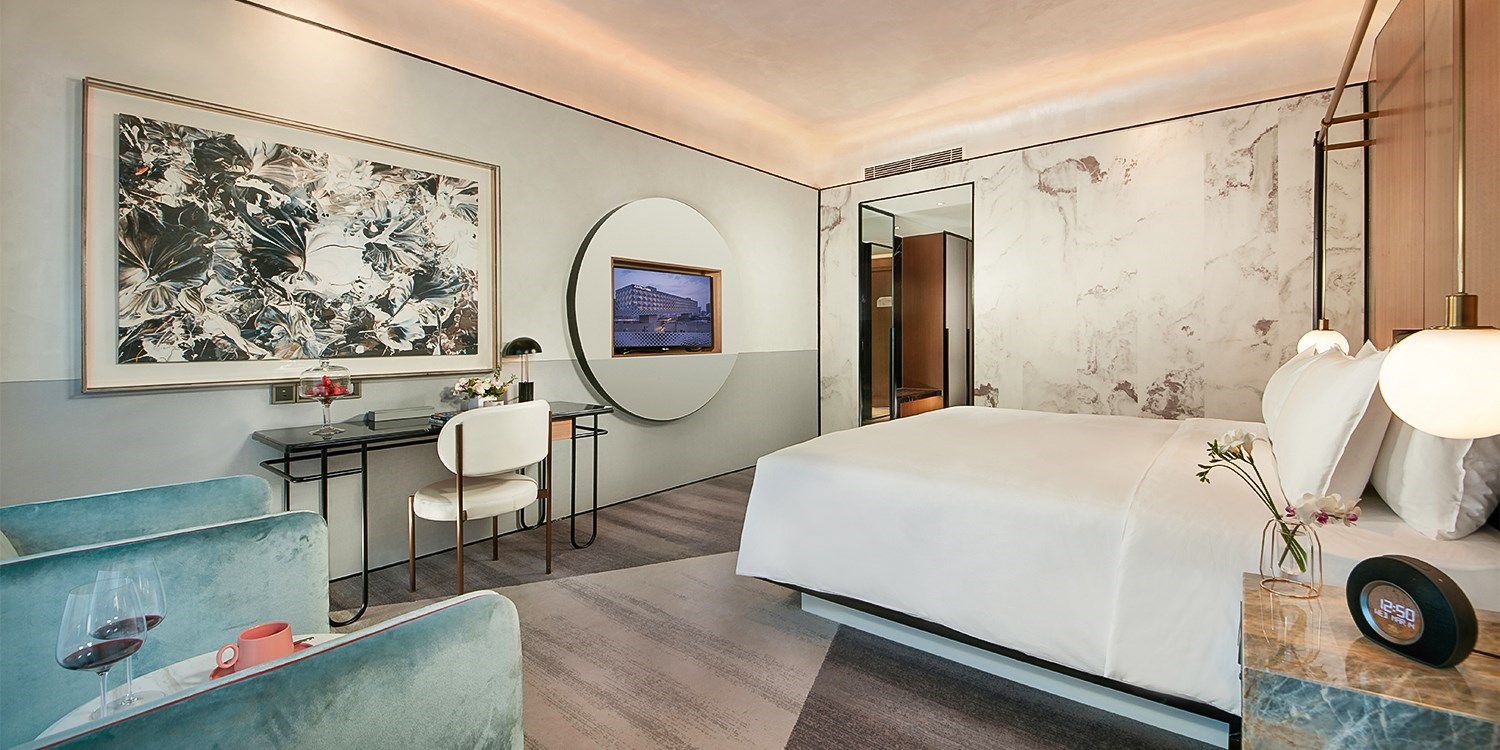 Both packages also include the following bonuses:
Complimentary healthy evening soup for all guests
Late check-out after 2pm
Consumption of soft drinks and snacks in the mini-bar once a day during your stay
Guests can also enjoy coffee, tea, soft drinks, snacks and alcoholic beverages in the Lobby Bar every day from 2-10pm.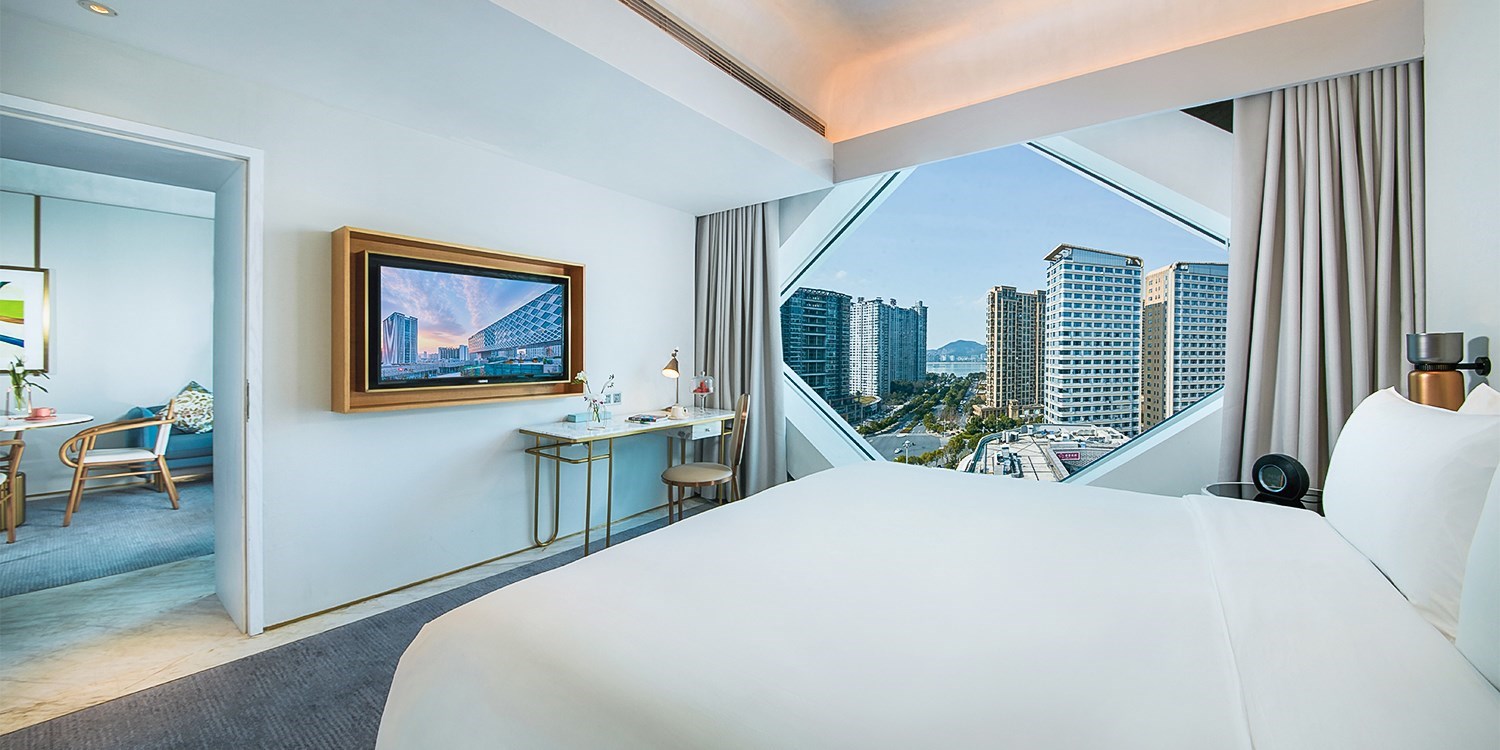 *Note that these package deals exclude transportation (i.e. flights, trains, long distance bus, etc). Customers must arrange this independently. Please confirm reservations with the hotels once you purchase a travel package. Bookings are subject to hotel availability.
Additional notes:
Breakfast is free for children under 1.2 meters, half price for children between 1.2 and 1.4 meters and full price (RMB50 per person) for children taller than 1.4 meters
Holiday bookings: For Dragon Boat Festival (June 7-8) check-ins, you will need to pay an additional RMB100 per room per night at the hotel reception desk.
The Juntels Hotel is the perfect place for art and design enthusiasts to stay. The hotel was designed by American architect Robbyn Carter, the same mastermind behind the W Maldives Resort & Hotel, Andaz Amsterdam Hotel and more.
Feautring contemporary sleeping spaces and other facilities designed with unique multi-sensory elements, this hotel offers an extraordinary artistic experience to guests.
The hotel is attached to the Baolong Cultural Center, which hosts several long-term world-class art exhibits and activities throughout the year. It's Hangzhou's first art gallery embedded in a hotel, and the area has already been host to several themed art education events, artist interation acitivities, creative market experiences and more.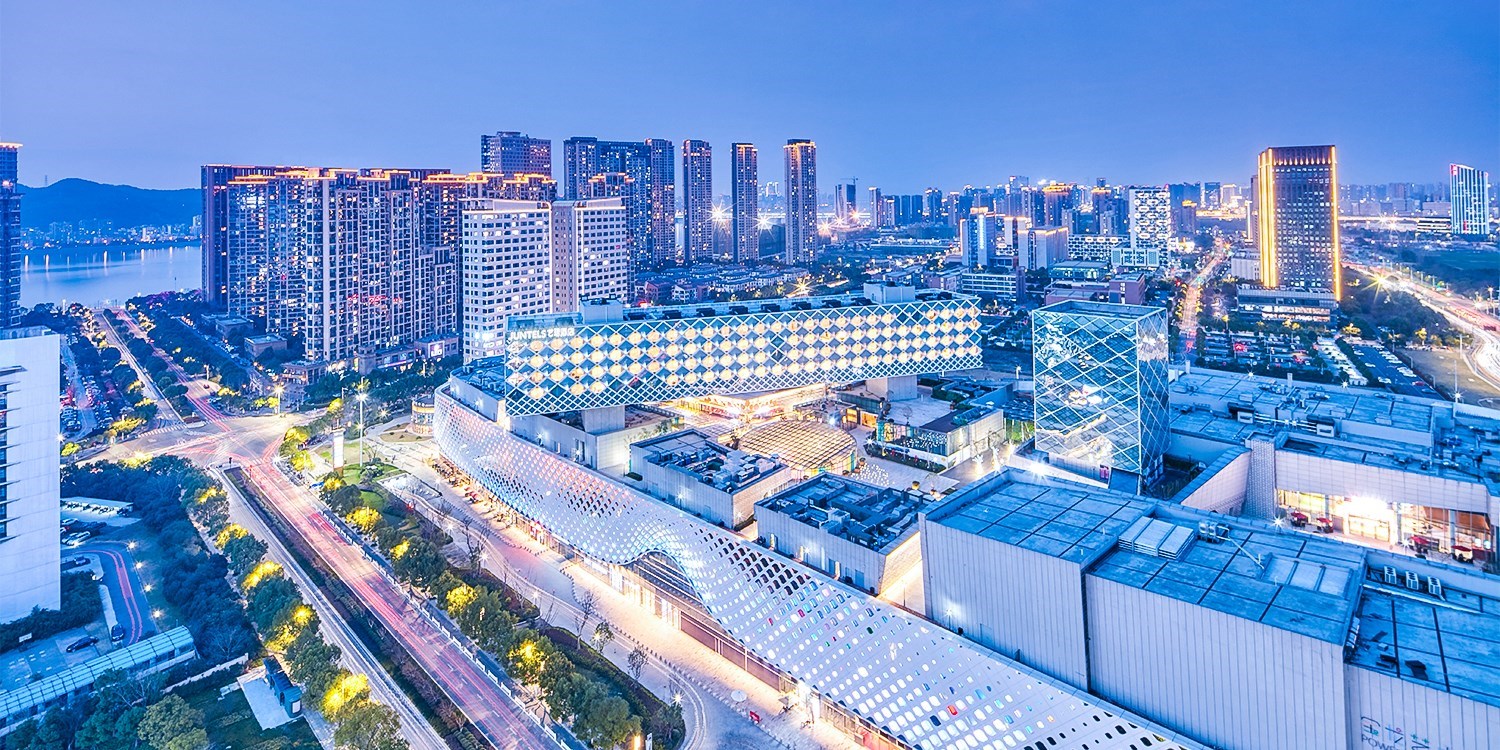 Van Gogh 'Starry Night' Art Exhibition
This insanely popular exhibition has broken all sorts of attendance records for Baolong Art Center, including the record for longest queue. You've got to see this exhibition before it's over!
The interactive exhibit lets you become a part of Van Gogh's classic paintings. There's also a 3D illusion painting area and video experience center.
Guests who opt for the one-night hotel package will receive two free tickets to the event. Peak exhibition viewing hours are from 1-7pm on weekends, so if you're heading to the exhibit on a Saturday or Sunday, we recommend lining up early in the day to avoid the crowds. Week nights from 6.30-8pm are also highly recommended.
You can book extra exhbition tickets online and convert them to paper entrance tickets at the gallery front desk.
This offer is different from booking directly with the hotel, and the package only applies when you purchase the voucher through ThMart.
[Validity Period]: March 5 - June 30, 2019
[Booking Method]: Please make your booking at least 3 days in advance by calling 0571-8663 2000
[Refund/Cancellation Policy]: Reservation cannot be cancelled once confirmed.
If you need to change your check-in date, you must inform the hotel at least 3 days in advance, otherwise the voucher will be regarded as invalid.
A valid credit card is required to guarantee the reservation.
All hotel service charges are included in this package. You don't need to pay any extra fees.
Each coupon can only be used once and cannot be exchanged for cash or shared with other privileges.
Tickets are limited while supplies last.
The offer does not apply to group and booked transactions.
Please read our refund policy carefully before purchasing.
When you apply for a refund, we will refund your unused/unreserved coupons in accordance with the refund policy.
Please do not click on the merchant link to make the exchange on your mobile phone. Clicking on the exchange by yourself mark the coupon as used, invalidating your purchase.
优惠详情
¥688 -- 行政房 1 晚

双早(儿童 1.2 米以下免费)
梵高艺术展门票 2 张(价值 ¥89 /张)

¥1,388 -- 行政房 2 晚连住

双早(儿童 1.2 米以下免费)
双人晚餐一次(固定套餐)
每天限量 3 间免费升级至商务套房

>>> 以上套餐均尊享行政礼遇,包含:

晚间养生汤
延迟退房至 14:00
住店客人 14:00~22:00 在大堂吧尊享提供咖啡、茶、软饮料、小食及含酒精性饮料
入住期间每天一次使用迷你吧中的软饮及小吃(不可累积)

>>> 备注:

【儿童早餐】1.2 米以下免费,1.2~1.4 米半价,1.4 米以上全价(¥50 /位);
【节假政策】清明(4 月 5~6 日)、端午(6 月 7~8 日)期间入住,需于酒店前台补差价 ¥100 /间/夜。
推荐原因
滨江地标

杭州滨江艺珺酒店是宝龙旗下第一家豪华型艺术酒店,总面积 13,600 平方米,建筑外形空中横贯,漂浮于滨江宝龙城,现代主义风格的菱形玻璃构成杭州滨江新一代地标。

名师设计

酒店与马尔代夫 W 度假酒店、阿姆斯特丹安达仕酒店、上海七宝闵行艾美酒店等,出自同一设计师之手,她就是新加坡环球 HBA 首席美籍设计师Robbyn Carter。

严选备品

颠覆以往酒店量贩陈列模式,严选家居潮品,从视觉、触觉、味觉带你走入艺珺特色的艺术睡眠空间。客房内陈设出自全球各地新锐艺术家之手的定制画作,每一次入住都会带给您非同凡响的艺术体验。

艺术配套

酒店配套杭城首个空中艺术中心——宝龙文化中心,总面积达 4,000 平方米,长期展出世界一流艺术作品及艺术活动。
酒店打造杭城首个嵌入酒店的艺术画廊,通过主题艺术教育、艺术家驻地互动、创意市集体验等,于举手投足之间发现艺术的惊喜之处。
Travelzoo Tip: >>> 近期热门展览 ↓↓↓↓

== 梵高星空艺术展 ==
打破宝龙艺术中心排队人数记录的爆红展览,已确定延续展览期啦!这次可别错过了哦~
杭州宝龙艺术中心小程序及其他平台均有售票,购买电子票需要在前台兑换成纸质票方可入场。
看展高峰是周六、周日的 13:00~19:00,所以工作日及周六、周日的上午或 18:30~20:00 都可以减少排队等候的情况,独享场景拍大片~
浅色服装在灯光下更仙;梵高元素的复古风更能"入画";在影像互动体验区和 3D 错觉画区的绚丽衬托下,素色修身的服饰更加适合;更多"突破次元"的服饰等你来体验~

== 匠心随笔×牛腿线体艺术展 ==
时间:即日起至 3 月 23 日
购票:免费!官方微信里扫码预约即可
此优惠与直接向酒店预订方式有所不同,您将通过 thmart 交易程序购买兑换券。

【适用日期】2019 年 3 月 5 日至 6 月 30 日
【预订方式】请至少提前 3 天,致电 0571 - 8663 2000 进行预约
【退改政策】预订确认后不可取消;如需修改入住时间,需提前至少 3 天通知酒店,否则兑换券当做废论。

预订时需要提供有效信用卡信息作为预订担保。

套餐已包含服务费,您无需额外支付,其余消费除外。每张兑换券只能使用一次,兑换券不能兑换成现金、也不能与其它优惠同享。兑换券数量有限,售完即止。

优惠不适用于团体及已预订的交易。请您在购买前仔细阅读我们销售条款中的退款政策。对于您未消费/未预约的兑换券,在您申请退款时,我们将按照退款政策为您办理退款。请勿在手机客户端自行点击商户兑换,自行点击兑换则视为该兑换券已使用,因此视同作废。