Stay in the Heart of Suzhou's National Wetland Park: RMB999 per Night (Bargain Price!)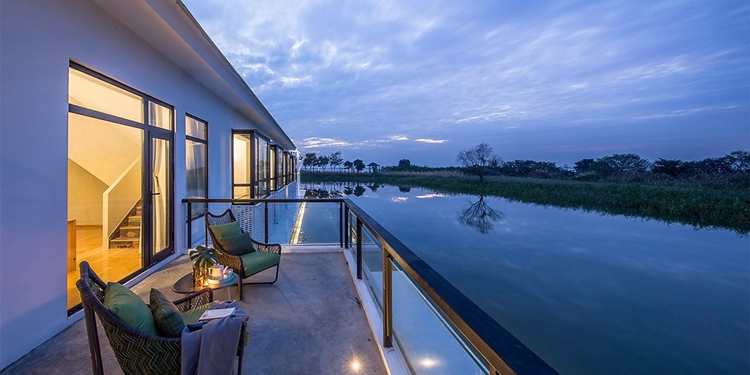 Wujiang district xiaodianhu village
Near tongli wetland park
suzhou
0512-63067166
Immerse yourself in Suzhou's national wetland park at Weishuo Villa Tongli Club. With the reservation of a lakeview suite, enjoy free morning and afternoon tea, a meal voucher, wetland park tickets and more.
Spring is most beautiful south of the Yangtze river, featuring peach blossoms and sprouting bamboo. While the small ancient towns near Shanghai quickly become crowded with tourists, Suzhou's national wetland park remains the ideal destination for spring outings. Enjoy the best views of springtime from Weishuo Villa Tongli Club, less than a two-hour drive from downtown Shanghai.
With a host of activities for the whole family, Tongli Club is an easy choice for your upcoming spring or summer vacation. From the hotel's stunning grounds, it only takes about 20 minutes on Tongli Club's shuttles to reach surrounding scenic areas like Zhouzhuang, Jinxi, and Tongli.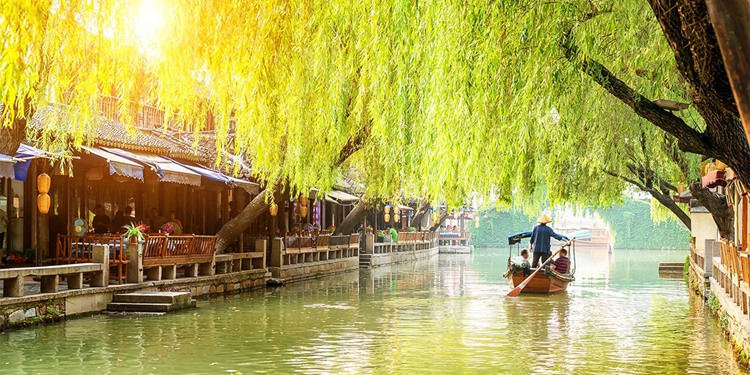 Spring Outing Package includes:
•• Upgraded Lakeview suites, equipped with smart toilets and MUJI humidifiers
• Authentic activities: in addition to the vibrant springtime scenery in the wetland park, enjoy a family-friendly forest train, canoeing and kayaking, stargazing, birdwatching, water rafting, Jiangnan folk culture and other experiences exclusive to Suzhou
Offer details
1.Spring outings will be available from March 1 to June 30
2.On Weekdays (Sunday to Thursday), the price per room is RMB999 per night
3.On Weekends (Friday and Saturday), the price per room is RMB1,499 per night
4.During Qing Ming (April 4-6), May Day (4.30-5.3), and Dragon Boat (6.6-6.8) Festivals, . the price per room is RMB,899 per night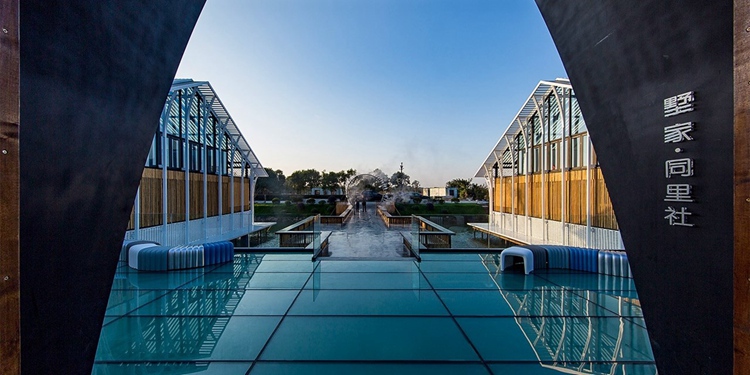 Parent-Child Summer Program includes:
1.An upgrade to Tatamia Art Duplex Suite for 1 night
2.Breakfast
3.Welcome fruit basket & drinks,
4.Yijing afternoon tea
5.Good night sweet soup
6.Complimentary RMB100 meal voucher per room, which can be used in the hotel highly-ranked restaurant
7.2 wetland park tickets
8.Buses to Zhouzhuang an Tongli ancient towns every day
9.A range of activities: boating in the local lake, free play in the public recreation facilities and karaoke in the bar
*Note that package deals exclude transportation (i.e. flights, trains, long distance bus, etc). Customers must arrange this independently. Please confirm reservations with the hotels once you purchase a travel package. Bookings are subject to hotel availability.
Offer details
1.Tongli Club's parent-child, family-oriented summer program will run from July 1 to August 31
2.On weekdays (Sunday to Thursday), the price per room is RMB1,399 per night
3.On weekends (Fridays and Saturdays), the price per room is RMB1,699 per night
These offers are different from booking directly with the hotel, as you will buy the voucher through thMart.
Please call 0512-6306-7166 to make reservations. It is recommended that you make an appointment at least 3 days in advance, and at least 2 weeks in advance during holidays.
Reservations cannot be cancelled after confirmation;
If you need to modify your reservation, please contact the hotel at least 3 days in advance (subject to hotel availability).
To ensure that you have a pleasant holiday, please confirm your travel dates and then call the hotel to complete your reservation.
We strongly suggest saving your reservation details on your mobile phone.
All service charges are included in this package. You don't need to pay any extra fees.
Each coupon can only be used once and cannot be exchanged for cash or shared with other privileges.
Tickets are limited while stock lasts.
The offer does not apply to group and booked transactions.
Please read our refund policy carefully before purchasing.
When you apply for a refund, we will refund your unused/unreserved coupons in accordance with the refund policy.
Please do not click on the merchant link to make the exchange on your mobile phone. Clicking on the exchange by yourself marks the coupon as used, invalidating your purchase.
All vouchers must be used before August 31, 2019.
¥999/晚 – 1.5小时自驾即达!住上千公顷国家湿地公园【水上玻璃屋】升级湖景套房,含早+下午茶+餐券+湿地门票
微微联伙·墅家·同里社
吴江区肖甸湖村
近同里湿地公园
苏州市
0512-63067166
TOP 20® - 热门优惠,即将售完!
"竹外桃花三两枝,春江水暖鸭先知"。江南的春天最美,而在江南赏春,杨柳堤岸、温润湖水总是不能少的。不过,令人烦恼的是,上海附近最适合赏春的江南小城或古镇,在踏青的季节里总是人满为患。

1.5 小时自驾即达:距离上海市区 1.5 小时自驾车程,周末出行不奔波;
升级湖景套房 :特别升级入住湖景套房房型,全家出行轻松享受好风景;
丰富特色活动 :你不仅可以在湿地公园赏春踏青,酒店还准备了亲子森林小火车、水上泛舟、江南民俗文化雅集(如苏绣)等特色体验活动。
【赏春踏青】于 3 月 1 日- 6 月 30 日入住

平日(周日至周四):¥999 / 晚
周末(周五及周六):¥1,499 / 晚
清明/五一/端午(4.4-4.6 及 4.30-5.3 及 6.6-6.8): ¥1,899 / 晚
【亲子暑期】 于 7 月 1 日- 8 月 31 日入住

平日(周日至周四):¥1,399 / 晚
周末(周五及周六):¥1,699 / 晚
以上均包含:
升级入住榻榻米艺术家庭房 / 露台复式套房 1 晚

两大一小缤纷早餐、欢迎果篮 & 饮品、逸景下午茶及晚安甜汤

每房赠送 ¥100 餐券,可于酒店餐厅使用

湿地公园门票 2 张

每日送周庄 / 同里古镇巴士

丰富体验活动:酒店内湖泛舟 / 酒吧免费 K 歌 / A 栋公共区域娱乐设施畅玩 / 儿童游乐区畅玩

亲子互动活动体验一次
>>>上海1小时自驾速达,上千公顷国家湿地公园:
酒店坐落于占地上千公顷的苏州同里国家湿地公园中,坐拥春光;况且避开景区的人潮,更能欣赏春日的美好。从此处到达周边的周庄、锦溪、同里等景区也只要 20 分钟左右,酒店每天还安排接驳车提供景区接送服务。

>>>水上的玻璃房子,升级湖景套房:
同里社立于国家湿地公园的湖面之上,是四座晶莹剔透的玻璃房子,如童话般梦幻。此次礼遇特别升级湖景套房,酒店使用澳洲高端有机护肤品牌 Applelles,房间都配有智能坐便器和 MUJI 加湿器,入住舒适。

>>>森林小火车 / 观星 / 民俗体验苏绣等,丰富活动:
除了赏春踏青外,你也可以参与酒店不定期举办的各种活动:带宝贝乘坐湿地森林小火车(需额外付费 ¥30 / 人);在酒店内湖上泛舟、体验皮划艇;徒步探索湿地;观星或观鸟等。酒店还会组织江南民俗文化雅集,包括昆曲、苏绣、版画、评弹等。

>>>蔬菜汁火锅 / 空运食材 / 江南风味,还赠福利餐券:
酒店的美食颇受好评,排名第一小青辣火锅,由纯植物榨汁做锅底,鲜香扑鼻;专门用鸡肉和大骨熬制的早餐面汤头,令人回味;云南菌菇、内蒙牛羊肉、广东牛丸等食材都是从全国各地空运而来,力保新鲜。


【适用日期】即日起至 2019 年 8 月 31 日,请注意不同入住日期有不同入住价格。

【预定日期】即日起至 2019 年 8 月 28 日,建议您至少提前 3 天预约,节假日期间建议您至少提前 2 周预约。房间情况视酒店房态而定。

【预订方式】致电 0512-6306 7166

确认预订后将不可取消预订;如需修改日期,请至少提前 3 天联系酒店,酒店将视房态确认;为保证您度过愉快的假期,请确认好出行日期后再致电酒店进行入住预约。建议将兑换券存在手机,方便到店使用时出示。

套餐已包含服务费,您无需额外支付,其余消费除外。 每张兑换券只能使用一次,兑换券不能兑换成现金、也不能与其它优惠同享。兑换券数量有限,售完即止。

优惠不适用于团体及已预订的交易。请您在购买前仔细阅读我们销售条款中的退款政策。对于您未消费/未预约的兑换券,在您申请退款时,我们将按照退款政策为您办理退款。请勿在手机客户端自行点击商户兑换,自行点击兑换则视为该兑换券已使用,因此视同作废。

所有兑换券请在 2019 年 8 月 31 日前使用完毕。